TRAVEL THROUGH ACR
INTERNATIONAL DOCUMENTS
ACR members interested in travelling abroad are offered international documents.
Carnet de Passages en Douanes (CPD) – these cards are titles of temporary import, a sort of car passport. They are requested from the travelers to the Middle East including Turkey.
International Drivers License (PIC) – needed by the persons who travel abroad because this license is edited in five international circulation languages.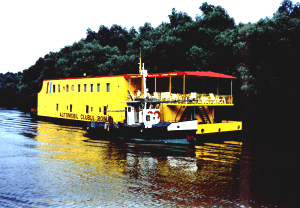 Credit Letter (SC) – a document internationally recognized by all automobile clubs belonging to AIT and FIA including value coupons for payments in case of accident or technical failure.
Traveler Book for Schengen Space (CT) – Through its local branches all over the country, ACR exclusively offers its members the international papers needed by Romanian car-drivers who travel in the Schengen Space. TRAVELLER BOOK – can be obtained only by those who have been ACR members for at least 2 years. The others must pay a registration tax plus the fee for the current year.

TOURING ACR
Touring ACR, the Travel and rent-a-car Agency of ACR makes car and minibus renting and room reservations in Romania and abroad. The management of Touring ACR has a cooperation agreement with SC Olympic International Travelling for selling plane tickets in consignment. Also, Touring ACR secures road travel car convoys in cooperation with the German Holiday Autos. You can have vacations and trips to the travel base and shipping fleet of ACR in the Danube Delta and in the motels Nehoiu, Craiova, Campulung Moldovenesc, Radauti, Alba Iulia.